AFA International
AGENCE FRANCO - ALLEMANDE INTERNATIONALE
Your French Riviera Real Estate Specialist since 1988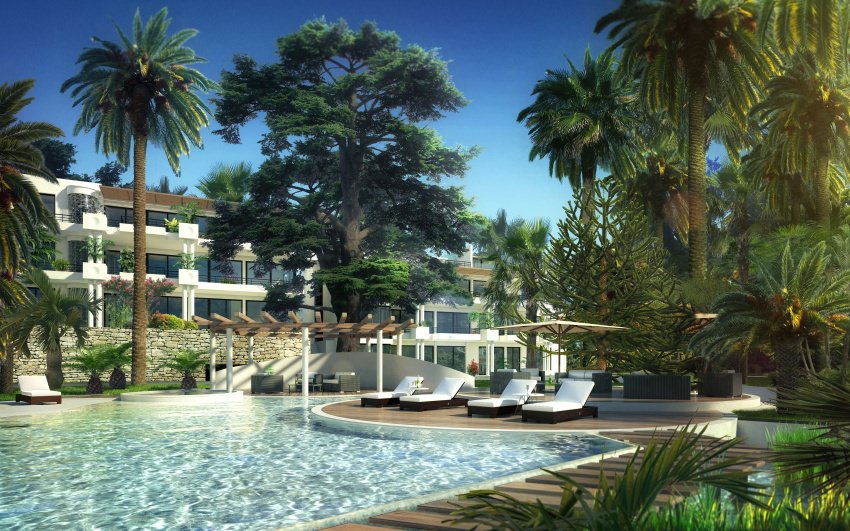 ◀
▶
Location:
France > Cannes
Type of Area:
Near town/ village center
Price: from 4,841,000€
New luxurious residence situated in a location suffused with a prestigious history, built upon the grounds of the vast estate surrounding a château built in 1870
Your new living space - the tranquil luxury of perfection
Respect for the past and contemporary well-being In the heart of a sumptuous garden endowed with a great diversity of local varieties, a luxury appartment block now lies. It was conceived with the deepest respect for the site's history, as well as with elegance and attention to detail. The epitome of respect for the past but also for current environmental standards and residents' well-being.
A privileged residence - a shared pool perfectly completes the elegance of the setting thanks to its careful landscaping and its sauna and gym in the pool house. Perfectly shielded from view and intrusions, this genuine haven of peace offers residents a special collection of just a few appartments.
In each of the appartments, the focus is on vast surface areas (160 m2 on average) and spaciousness. The living areas are enormous, opening generously outwards, with luxurious master suites, beautiful terraces, top-quality decor and fittings (sandstone stoneware, fitted walk-in wardrobes, stylised bathrooms, home automation): all in all, a perfect ensemble. Each occupant has the choice between an elegant Art Deco or contemporary style.
All the appartments include a vast, southward-facing terrace which overlooks the hundred-year-old park. The most glamorous have landscaped terrace roofs enhanced with private pools
Large sea view from the top floors
Availibilities and prices: may change at any moment - please contact us for the latest update
2 bedrooms (75 m2 + 119 m2): € 948.000 and € 1.487.000
3 bedrooms (136 m2 to 239 m2): € 1.425.000 to € 4.857.000
4 bedrooms (266 m2 + 286 m2): € 4.841.000 and € 5.907.000
You have still the possibility to merge adjacent apartments
Please contact us for further information and a visit of the site
Cannes luxury apartments for sale, sea view, pool, French Riviera luxury property for sale
Features
Email This Property
Mortgage Calculator
Schedule a Showing
Property PDF file
Direct Inquiry