AFA International
AGENCE FRANCO - ALLEMANDE INTERNATIONALE
Ihr Côte d'Azur Immobilien-Fachmann seit 1988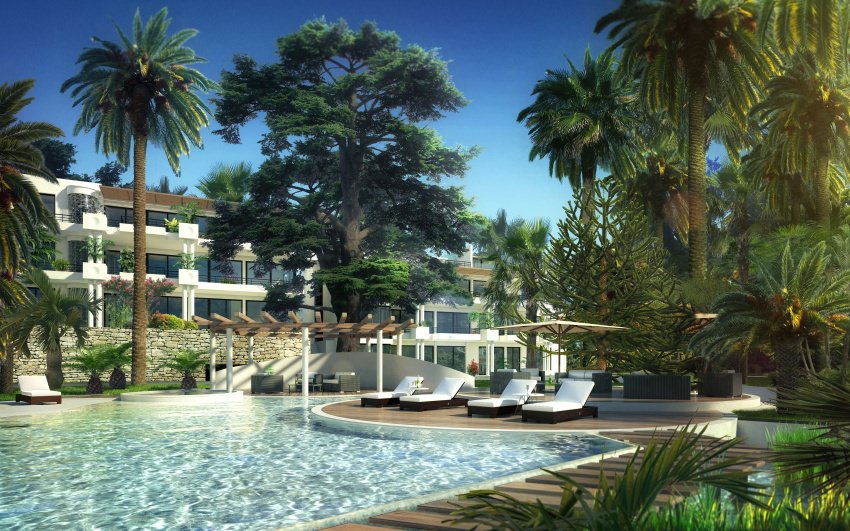 ◀
▶
Allgemeiner Zustand:
Projekt
Art der Lage:
Nahe Ortszentrum
Preis: Ab 4,841,000€
New luxurious residence situated in a location suffused with a prestigious history, built upon the grounds of the vast estate surrounding a château built in 1870
Your new living space - the tranquil luxury of perfection
Respect for the past and contemporary well-being In the heart of a sumptuous garden endowed with a great diversity of local varieties, a luxury appartment block now lies. It was conceived with the deepest respect for the site's history, as well as with elegance and attention to detail. The epitome of respect for the past but also for current environmental standards and residents' well-being.
A privileged residence - a shared pool perfectly completes the elegance of the setting thanks to its careful landscaping and its sauna and gym in the pool house. Perfectly shielded from view and intrusions, this genuine haven of peace offers residents a special collection of just a few appartments.
In each of the appartments, the focus is on vast surface areas (160 m2 on average) and spaciousness. The living areas are enormous, opening generously outwards, with luxurious master suites, beautiful terraces, top-quality decor and fittings (sandstone stoneware, fitted walk-in wardrobes, stylised bathrooms, home automation): all in all, a perfect ensemble. Each occupant has the choice between an elegant Art Deco or contemporary style.
Jede Wohnung hat eine grosse, nach Süden ausgerichtete Terrasse mit Blick auf den 100-Jährigen Park. Die glamouröstenen haben dazu noch eine bewachsene Dachterrasse mit privatem Schwimmbad, von wo aus man einen freien Blick aufs Meer geniesst.
Derzeitiges Angebot und Preise - können sich jederzeit ändern - kontaktieren Sie uns für den letzten Update
3 Zimmer (75 m2 + 119 m2): € 948.000 und € 1.487.000
4 Zimmer (136 m2 bis 239 m2): € 1.425.000 bis € 4.857.000
5 Zimmer + mehr (266 m2 + 286 m2): € 4.841.000 und € 5.907.000
Angrenzende Wohnungen können derzeit noch zusammengelegt werden.
Ausstattungsmerkmale
Diese Immobilie weitersenden
Finanzierungs Rechner
Besichtigungstermin vereinbaren
Immobilie drucken PDF
Direktanfrage